Hyundai Motors India ltd. has finally brought in a new variant by launching the i10 and has added a new model to the existing line of its' top selling models. The new Hyundai Grand I10 is a nice car and given the price segment into which it has been placed, it will find many bookings this festive season. The Hyundai Grand I10 price range starts from INR 4.30 lac. The nicely designed hatchback will be made available for booking in some time from now or perhaps by the end of this month. This is the first model to be launched by the Korean car maker.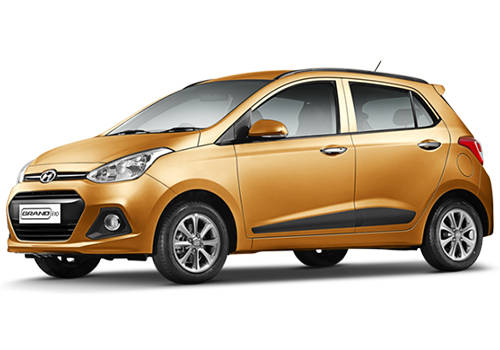 The petrol variant is powered by a 1.1 Liter Kappa engine which is currently deployed in the i10 and i20 models. The Hyundai Grand I10 features some new and first in segment add-ons like the two air vents in rear row to facilitate a better air circulation through the cabin. Apart from the Kappa
petrol engine car
mentioned earlier this will also carry an optional diesel engine. The new 1.1 Liter diesel one is a new one to be put to test in this. The power output through the more familiar Kappa petrol engine is 82BHP and the maximum torque produced here is 114Nm. The new diesel engine which has been codenamed as U2 by the manufacturer delivers exceptionally well performance through its three cylinders. The power output here in this is 70BHP and the max torque is 180Nm. Both of these engines are well on fuel economy. The 1.2 Liter Petrol Kappa manages around 19Km in a liter of fuel while the U2 diesel one goes around for 24Km in the same quantity.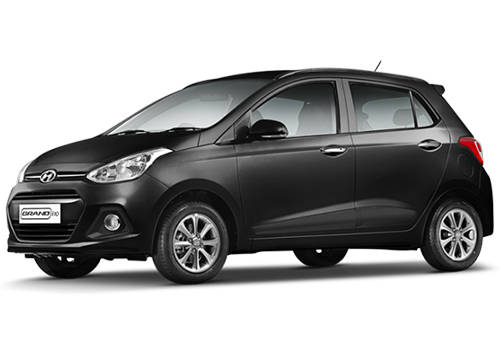 The small sized variant has got wonderful design and the first impression it casts onto everyone while looking at the Hyundai Grand I10 pictures is mesmerizing. It even surpasses the veterans and its older siblings in design. The small bonnet in the front holding the tiny bulged out headlamps is impressive and the rear two goes along the same way. It has been loaded with features like tilt steering, reverse parking camera, electric OVRMs and many more. These make it a great combination of comfort and affordability.
The good thing about these Hyundai Cars is that they offer great value for money and this aspect of theirs has placed them high on people's choice list just next to Maruti. There will be a tough challenge poised from Nissan Micra, Maruti Swift and Ford Figo. The segment is tightly packed and any one missing feature or a slight lag in performance can lead to an unstable situation and
Hyundai also launched a iTech version of Hyundai i10 with some exciting new features.