India's very own and leading auto giant, Mahindra, has launched a sports utility vehicle, Mahindra Ssangyong Rexton recently with the collaboration of a South Korean company Ssangyong. The company has launched this vehicle with a diesel engine only in the two variants. In this one has manual transmission gear box and the top end variant is loaded with an automatic transmission gear box. With the launch of this stylish and special sports utility vehicle the Mahindra Ssangyong cars are trying to established itself in the country's car market. The company has blessed this SUV with a lot of good features and that is why the price is also little high.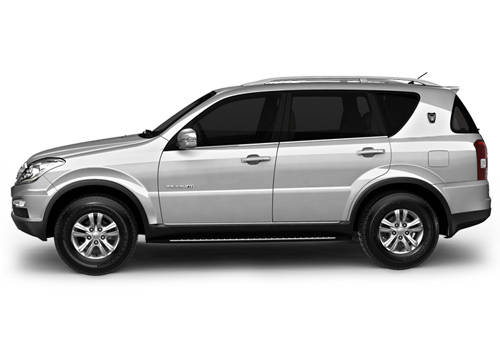 The Mahindra Ssangyong Rexton price which is given by the company range starts from Rs. 18.77 lakh to Rs. 21 lakh (Ex-showroom, New Delhi). It is not very reasonable but the car is perfect for the business class of people. The company has given this a 2.7-litre with the displacement of 2696cc and this is a very powerful engine. It is capable to churn out the maximum power of 165bhp at 4000 rpm and at the same time the Sport Utilities Vechile churn out the maximum torque output of 402Nm at 1600 rpm to 3000 rpm. Because of its powerful engine it is able to return a very decent fuel economy. The SUV deliver the fuel efficiency of 9.8 kmpl, when it is driven under the standard conditions. The acceleration and pick up is also very standard with the top speed of 181 kmph and it can easily reach the top speed of 100 kmph from the stand still in only 11.6 seconds.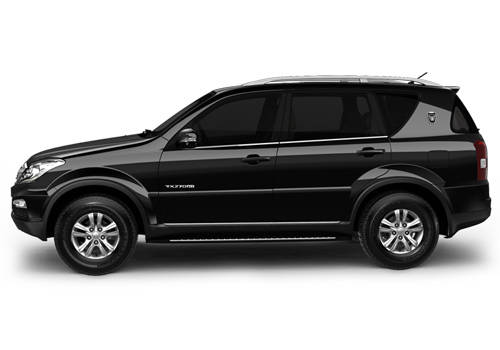 The company has blessed this with a lot of impressive features in that safety and comfort aspects are most important. The Mahindra Ssangyong Rexton features are quite innovative. The list of safety features includes ABS along with EBD and ESP (electronic stability program) and all these aspects enhance its braking and handling. Apart from these, it is loaded with quite a powerful air conditioner, an advanced stereo unit and many other such functions are blessed in this, which makes this sports utility vehicle very comfortable. The exterior of this stylish and comfortable SUV is very eye catching and inviting. It has a wide radiator grille, body coloured front bumper, alloy wheels, well-designed head light cluster, a pair of bright fog lamps and many other features and makes the Mahindra Ssangyong Rexton pictures very sporty. Mahindra SsangYong motors recently launched Korando A New SUV coming Soon.