Many of you are probably waiting for the new Nissan Sunny Automatic. It seems like the wait is finally getting over as the rumors suggests that the new CVT Sunny will arrive in the mid 2013. now the member of the Team-BHP has managed to gain access to the price list of the Nissan Sunny, which also includes the price of CVT Sunny. This caused the excitement among car enthusiasts. According to the price list the new Nissan Sunny price is at Rs. 8.92 lakh (ex showroom price Mumbai), which is marginally lower than the price of Scala CVT. However, one should know the fact that the CVT X-Tronic gearbox installed in the new Sunny is the most advanced, which is 13 percent smaller and 10 percent lighter than the CVT transmission installed in the Scala.
Moreover, it enables the vehicle to be the most fuel efficient in the class. Unbelievable fact about this car is its fuel efficiency of about 17.95Kmpl (ARAI certified), which is something more than the MT Sunny. As far as the engine is concern, it is retaining the same 1.5 liter 4 cylinder 1498cc HR15 petrol engine. This engine can churn out a power of about 97.7Bhp at 6000Rpm and makes 134Nm of torque at 4000Rpm. It will be mated with an advanced 5 speed CVT X-Tronic gearbox that indeed enhances the performance of the car.
Nissan Motors, has recently announced its plans about launching the CVT Micra and Sunny in the mid 2013. This gives us a hope that the models will arrive in just few weeks of time and price list of Sunny ensures that the launch date is just around the corner. There is no confirmed data regarding the new Nissan Sunny features as of now but as it is coming as the XL variant, it is expected to host most of the basic and standard features inside. Features such as air conditioner, power windows, power steering, anti lock braking system, central locking, music player and various other features are expected to include with this new Sunny.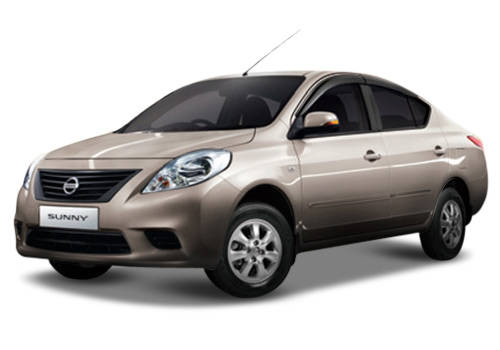 As of now there will be no change to the exterior design of the car as company has not made any change to its style or appearance. The CVT Nissan Sunny Pictures that were spotted recently explains that the car has same body design and exteriors. As soon as it arrives, it will lock horns with the likes of Honda City, Ford Fiesta and others in the segment. By looking at the price, fuel efficiency of the car we can say that waiting for CVT Sunny will be a sensible choice. For more updates, you need to check with the nearest dealer of Nissan cars about the official launch date and the price of CVT Sunny. Recently, The Swedish auto-makers, Volvo company are all set to unveil their exquisite compact sedan V40 most probably by the end of June 2013.