M&M, the leading SUV maker in India has finally launched the Mahindra e2o at an event held at New Delhi with a price tag of Rs. 5.96 lakh (on road price, New Delhi). This electric car was undergoing some test runs on Indian roads and it has been finally launched with not so attractive price tag. However, one need to consider the fact that it is an electric car that cuts down the cost of mobility by a margin of 90 percent. It takes only 10 units of electricity and five hours of time for charging the batteries of car completely.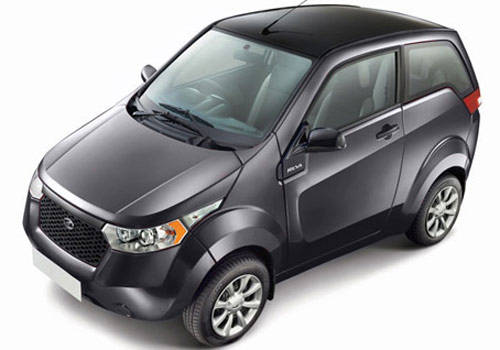 You can run the car for a distance of about 100 kilometers on single charge. All you need to have is a 15A power socket at home or office or any other place to plug in the car for charging. The company launched this vehicle with an aim to improve the mobility in cities or urban areas. This will ultimately contributes for reducing the dependency on liquid fuel. On the other hand, the car comes with some interesting features on board that worths for its price. This is an electric car from the fleet of Mahindra cars that is designed and manufactured in India, which makes it as the India's first indigenous electric car. The company is expecting to do good business with this newly launched electric car. This new car looks to be good with edgy and decent body design as you can see in the Mahindra E2o pictures. However, it will be to early to say anything about the performance of the vehicle.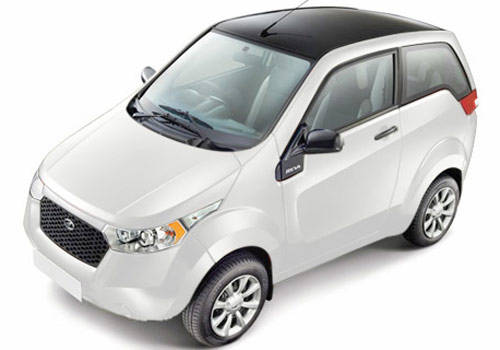 If we discuss about the technicalities of e2o, it is blessed with 3 phase induction electric motor along with a 48v lithium-ion Maintenance free batteries. The electric motor of the car can release 19kW (25.47Bhp) of maximum power at 3750Rpm and produce 53Nm of maximum torque at 3400Rpm. Its full automatic boost mode helps it to accelerate quickly and to run around 100 kilometers. The new Mahindra e2o price is at Rs. 5.96 lakh (on road price, New Delhi), which seems to be a little bit expensive but one should take a look at its features. The new Mahindra e2o features include a 6.2 inch touchscreen display integrated with navigation system with preloaded maps. It also supports infotainment system with the help of USB, AUX, Bluetooh and MicroSD for enjoying unlimited music. There is one of the most advanced feature called REVive system that enables you to charge the car quickly by sending in some commands or by calling Remote Interactive Assist (RIA).
Recently, Tata company has revealed the Tata Aria at the Geneva Motor show which is first launch in India.