Volvo, the luxury car manufacturer from Sweden is presently working hard on the facelift version of the Volvo XC60 SUV. This car is presently available in the Indian markets and its facelift version is expected to enter the markets in 2014. According to the trusted sources, the car has got some major modifications to its interior and exterior as well. They have been able to obtain the Volvo XC60 pictures, which explains everything. The images of the car were spotted on the Chinese based portal, which was testing this facelift version. With this, we can say that the Volvo is currently testing this vehicle in China.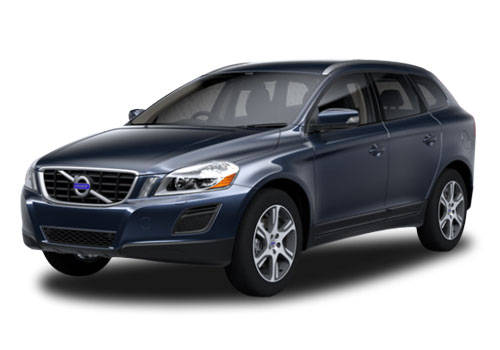 At present, there is no information from the company regarding the availability of the car in Indian markets but it is expected to arrive in 2014. As the existing variants of XC60 are available for the company in India, experts believe that the facelift version will enter Indian markets as well. Currently Volvo XC60 is coming to India through CBU (completely Built Unit) route. As the assembling part is done in China, the facelift Volvo XC60 is also expected to come to India via CBU route, which will make the SUV car a rich man's stuff.
By looking at the images of the new SUV, we can clearly observe that the car has got some major styling updates with redesigned grille, headlights, repositioned fog lamps and much more. The new Volvo V60 features have also been improved and now it has got a new instrument cluster with a speedometer with digital display. If we talk about the improvements, the car has got redesigned head lamps with dual toned looks. It has now got a new chrome grille, which is enhancing the premium looks of the car. The fog have been repositioned and pushed to the corner that gives a wider look at the front.
At the front, the car has got a redesigned air dam that gives a sporty and aggressive look to the car. The overall body design and appearance of the car is very distinct and enticing. Experts believe that the Volvo XC60 price will be the same as the existing version. However, it is too early to comment on its price or regarding the Volvo XC60 features as the car is expected to come in 2014. thus, it will be a long wait for the Volvo Cars enthusiasts as it is still about 1 year for the arrival of the car. On the whole, it is an SUV with a lot of improvements that would certainly pay complete value for your money.
British luxury car manufacturer Jaguar Cars Limited is planning to launch Jaguar XF 2.2 with good features and specs in India by January.