Mercedes Benz, the German luxury car manufacturer has disclosed features and specifications of the upcoming Mercedes Benz GL Class SUV. There are two models announced by the company one of which is code named GL 63 AMG and the other one is coded GL350 BlueTec AMG Sport. Out of these models, the GL 63 AMG seems to be the most powerful and an expensive SUV. The company has revealed the Mercedes Benz GL price for the European markets but there is nothing related to the Indian markets. However, by looking at the specifications of this model, one can say that the car has got technically advanced specifications that can produce superior power and toque. If we just take a look at the engine specifications, this new car is coming with a powerful 5.5 liter engine with a displacement of about 5461cc that makes a mammoth 557Bhp of maximum power and 760Nm of maximum torque. These numbers suggest that the SUV has got the most powerful engine among SUVs and owner of this car will get to enjoy the superior performance of this car.
The upcoming new Mercedes Benz GL class has the top speed of 250 Kmph, which is exceptional. It can accelerate from 0 to 100Kmph in just about 4.9 seconds, which explains about the power of the SUV. When it comes to the new Mercedes Benz GL features, it includes innovative and highly advanced features. Mercedes Benz GL comes with safety features also. The interior part has got a lots of improvements, especially in terms of of upholstery. It will be getting leather upholstery, silver colored gear shift paddles, and more. Its steering wheel is trimmed in the Nappa leather with perforated grip areas.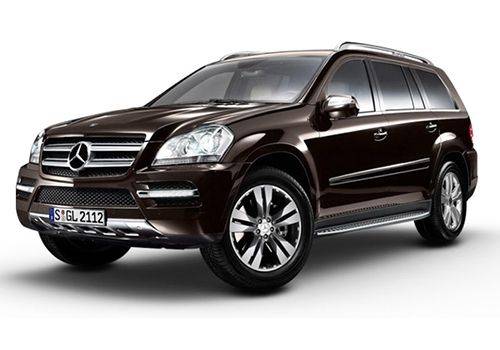 Thus, you can expect for a highly advanced vehicle with lavish interiors with redefined luxury on the whole. The engine of this car is also perhaps the most advanced one and an eco friendly one that emits just 288 grams of CO2 per every kilometer and it can produce a mileage of about 12.0Kmpl, which is simply better. It will be available with a petrol fuel option hence its performance will obviously be good the good one. The company has not revealed anything about the availability of this car in Indian markets but most of the experts believe that GL class Mercedes will make it to Indian markets. The styling and appearance of this SUV looks very sporty and aggressive with new design grille and aggressive headlamps design. The Mercedes Benz GL pictures tells the story that the overall design and appearance of the SUV looks pretty impressive resembling the generation next vehicle. The company is hoping to boost the sales of Mercedes cars in the luxury cars segment with this new SUV.
The German luxury car maker Audi has finally launched the most awaited Audi Q5 in Indian markets at an attractive price of Rs. 43.6 lakh.