Its the time for different companies to enter the Indian car market, recently the French auto giant Renault motors made its entrance in the Indian car market and is pretty much successful too. Now the another company is SsangYong motors it is an Korean manufacturer. Company had already launched one of its car Mahindra SsangYong Rexton but now after the success of the amazing SUV car company has planned to launch its another car Mahindra SsangYong Korando in the Indian market. Although car was showcased with Rexton at 2012 New Delhi Auto Expo, but till yet nothing have been officially confirmed by the company yet.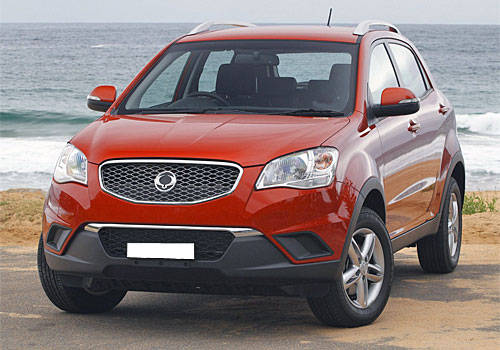 At present Mahindra SsangYong Korando price is expected to be tagged around Rs 15 lakhs. If we take a look at power and performance of this amazing SUV then we will find that, Mahindra SsangYong Korando features 2.0 liter turbocharged diesel engine which will be capable enough to deliver the power of 173bhp @ 4000rpm with a peak torque of 360Nm @ 2000-1000rpm. Car also comes equipped with six speed automatically transmitted gearbox, but for the Manually transmitted gearbox lovers car will still come with six speed manually transmitted gearbox. Car is also available with the option of all four wheel drives in the market which makes this car best for the rugged and muddy terrains. If we take a look at Mahindra SsangYong Korando pictures we will notice that car is equipped with amazing exteriors.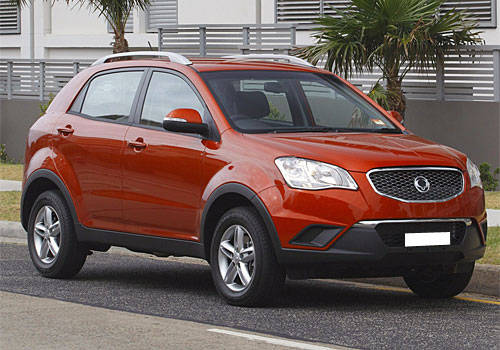 On the other hand another by the company which is already running on the Indian roads are Mahindra SsangYong Rexton this amazing car is tagged at a price range of Rs 18.80 lakhs for the base model of the car which is RX5 and another model of the car is tagged at a price range of Rs 20.22 lakhs for Rx7. Heart of this amazing car is blessed with superb 2.7 liter diesel engine which is having a displacement of 2969cc. With such an amazing engine car is capable enough to produce the power of 165bhp @ 4000rpm with a peak torque of 3339.39Nm @ 1800-3250rpm. Now what we expect from this SUV is an amazing acceleration, and well good enough to say that this amazing SUV is also providing a good acceleration and car can run from 0-100 in just a time gap of 11.6 seconds which is pretty good for such a big and bulky car, with a atop speed of 181 kmph. Most popular Mahindra cars running on Indian roads are Mahindra Scorpio, Mahindra Xylo.
Mahindra Reva E2O is all set to make its entry to the markets, it is India's first and most viable electric car.