Karbonn Mobiles, the 2009 established company, has released another Android smart phone. It is called Karbonn Smart A2. It was released on leading online marketing sites. It would be the 2nd smart phone by company. Though the features may not be latest but it succeeds to be called smart cellphone. The company offers a 1 year warranty for the mobile and 6 month warranty for the accessories. There is free Insurance for this mobile phone. Karbonn Smart A2 Price is Rs. 4990 which is moderate for an Android mobile. This is a competitive cost for an entry level handset. The delivery through online marketing sites may take some time. At this value one can't expect ICS as they need higher processing speed. The price is economical. It is under Rs 5000 tag and the specifications are quite high as compared to other mobiles in this price range.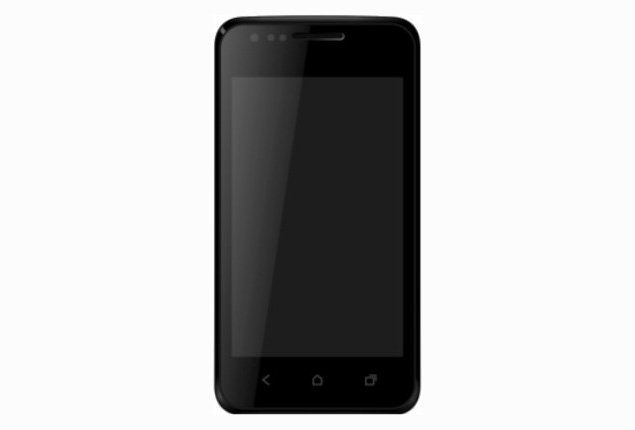 Karbonn Smart A2 Features are bar shape, Dual Sim, touchscreen and loudspeaker. Processor is 1Ghz, a quality processing speed. The display size is 4 inches and Pinch-to-Zoom add-on. There are two cameras, rear camera 3 MP and a front camera. Battery is 1750 mAh. There is memory of 202 MB expandable to 32 GB via microSD and a 256 RAM. Internet connectivity available through GPRS, EDGE, wi-fi and WAP. There is in-built bluetooth synchronization and 3.5 mm audio jack. For multimedia there is mp3 player, video player and FM system. Other additional features are call memory, sms memory, phone book memory and proximity sensor. Some useful OS apps are Facebook, Twitter, Google Talk, LinkedIn, We-chat, Whats App, Gmail, YouTube, Play Store, News - Weather Update and Google Play . Other specifications are Pattern Lock Security, Intuitive Text Input, One-touch Word Selection, and Voice Search. You can also download games from Android market.
Karbonn Smart A2 Pictures show a pitch black phone. The front side has a speaker for receiving calls on top of the screen. On the bottom of the screen there are 3 buttons, for home, back, and menu screen. On the back side there is a camera at the center and the company logo. There is also a speaker on the back side. The left side shows a battery charging slot. The right side shows the volume increase and decrease button. The 3.5 mm jack is on top on the device.
The former cellular king, Nokia launched lumia 920 with good features on 10th January in India.