Now all eyes turned to the upcoming Volkswagen Up CNG version because this small car is coming with unbelievable mileage efficiency of around 34.5 Kmpl. This kind of fuel efficiency is unmatchable, which will add to the advantage of Volkswagen Up CNG. Initially, the car used to come with petrol fuel option but now it is getting CNG fuel kit option that would increase its mileage efficiency and cut down the running cost. This car has been launched in the European markets recently and it carries a price tag of Rs. 9.09 lakh when converted from European currency.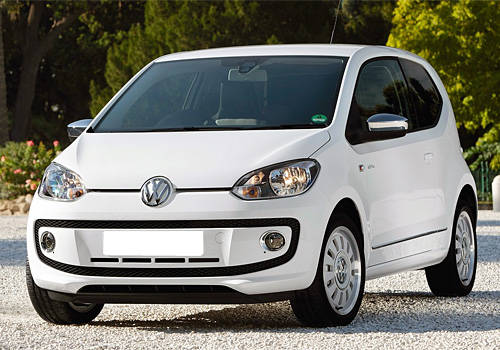 There is a lot much to discuss about this small car that comes with great fuel storage capacity and reserve capacity. It is fitted with two fuel tanks that increases the fuel tank capacity to 72 liters and increases the reserve capacity to 10 liters. Another most important thing is it can give away 34.5 Kmpl of maximum mileage. To discuss about Volkswagen Up features and specifications, the car is powered by a 3 cylinder, 1.0 liter engine that churns out a maximum power of about 67 Bhp and makes 90 Nm of peak torque. This is far impressive for a 1.0 liter engine fitted with CNG fuel kit.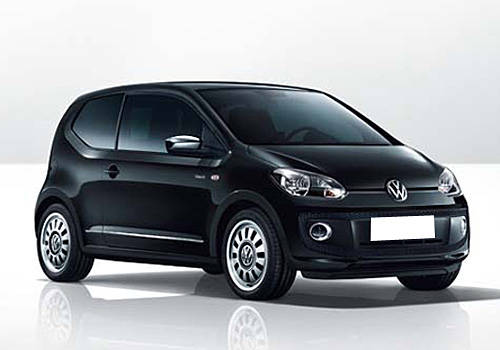 The company is looking forward to Indian markets because the country is the potential market for small cars and fuel efficient cars. There is no doubt that the upcoming Volkswagen Up will do a great job in the Indian markets but what really disappointing is the Volkswagen Up price. The company should bring it under affordable segment in order to draw in sales in Indian markets but the price of over Rs. 9.0 lakh might hurt many Indian car enthusiasts. This is the reason why the car need to face an uphill task to capture the Indian markets. The car has a beautiful appearance like no other hatchback in its segment as we can observe in the Volkswagen Up pictures.
The front appearance is fabulous with new design air dam with integrated fog lamps. The headlight design is also pretty decent with integrated indicator lamps. However, there is no grille instead of which, there present a stylish Volkswagen logo that enhances the front appearance of the car. The car is expected to include all the luxurious features by considering its price tag but will have to wait for the launch of Indian version, which might include different features. On the whole, this small car is the highly advanced car of all Volkswagen cars in Indian markets and there is no doubt it will live up to the expectations as other cars. However, it will be interesting to watch whether it can emerge as winner in the country with such expensive price tag. Hond CR-V will launched with both diesel and petrol engine options.