Maruti Suzuki Gypsy, which first arrived in the Indian car market some 27 years ago ruled the roads for a very long time. It was the first SUV launched in Indian market thus was highly cherished by people seeking for powerful four wheeler. But with changing time, a number of other manufacturers arrived with their SUV due to which Gypsy kept losing its grip from the market. Now, to reclaim its superiority, the manufacturer is planning to follow some steps so that the vehicle can achieve the past success once again. One such step is to make this vehicle as pocket friendly as possible. Due to this reason, Maruti Gypsy price is decided at an amount of Rs. 6.09 lakh.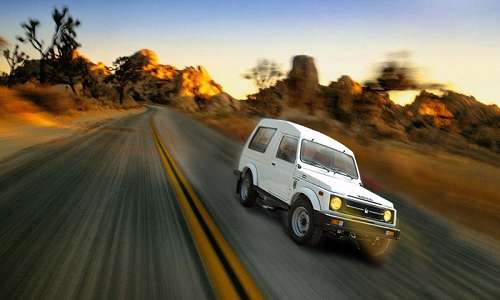 That time, being a vintage looking car was the guarantee of success because most of the people cherished such vehicle that provides them with a royal feeling. But the time has now changed and until or unless a car is not luxurious looking, people are not going to like it. Keeping this in mind, the manufacturers have made quite a few changes into the design of the vehicle. Just browse through several Maruti Gypsy pictures and those changes are clearly visible. High seats are the most prominent change made into the vehicle that ensure easy for the passenger to get in and out of the car. Along with this is the two set benches inside the soft top version, while the hard top version sports regular bench in it. The car is still devoid of airbags and newer seat belts, which is not a good thing at all. The Maruti Gypsy features a 4-cylinder 1.3 liter 1298cc petrol power mill.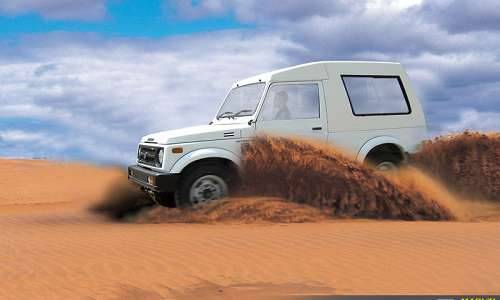 It produces a peak power of 80bhp at 6000RPM and peak torque of 103Nm at 4500RPM. The engine is mated with all wheel five-speed manual transmission which ensures a comfortable and smooth driving experience. The car is also pretty fuel efficient and delivering excellent mileage on both city roads and highways. The current Gypsy is the finest off road 4x4 vehicle in the Indian market at the moment. But, the Maruti Cars are pretty concerned with the decreasing demand of the vehicle. Making all these efforts was a necessity and after going through such remodeling, we may anticipate the power vehicle lovers will certainly love the new incarnation of this car. And to entice them more, there is affordable price tag that is far more affordable than any other vehicle of this segment.
Here is a good news for all car lovers that cardekho launched its open forum.