There are plenty of rumors going around the markets about the CNG car version of Volkswagen Vento that it is going to be launched in the markets soon. Making those rumors right, some of our trusted sources have managed to get the Volkswagen Vento pictures on roads, while it was under testing condition. Although there is no official wording from the company regarding this version, some of the officials have spoken to us about the plans to introduce this vehicle. There is no information regarding the date of launch or regarding the features, specifications or any other details about the car. There is no doubt that the company will be launching this much talked vehicle sooner this year or by the first quarter of 2013. This move will definitely help the company to stretch its Indian market share to a new high. Currently, all the Volkswagen cars are doing exceptional business in India but the company is looking to expand its business to reach the number one slot in the markets. It is a fact that diesel engine cars will help company to draw in more number of customers towards the showrooms.
When it comes to the pricing, Volkswagen Vento price is expected to be just Rs. 40,000/- to Rs. 50,000/- higher compared to the existing models Vento, which will be reasonable. Most of the market experts believe that the Volkswagen Vento CNG will be coming with the same 1.6 liter petrol engine but with CNG kit installed at the rear. This will certainly improves the mileage of the car but might cause affect on its performance. To discuss about the Volkswagen Vento Features, features such as ABS with EBD, central locking, air conditioner, music player, power adjustable side mirrors, steer mount audio controls, Bluetooth, USB interface and many other features might be included that will enhance the luxury of the car. However, all these features will depend upon the variants. As discussed earlier, the car will be equipped with a 1.6 liter 1598cc engine with 4 cylinder and 16 valves that churns out tremendous power and torque that makes the drive to feel the power of vehicle.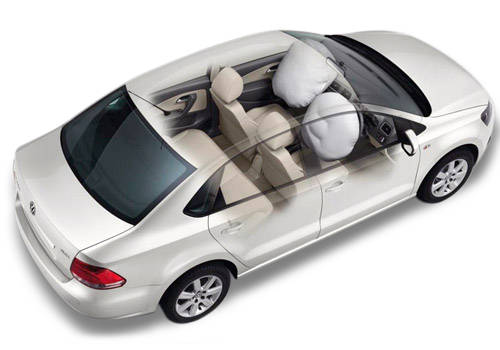 There is no wonder that the Volkswagen Vento will be delivering a great performance like other cars and moreover, it will be giving more mileage that makes it an ideal vehicle for Indian families, professionals and other individuals. Waiting for this model will not just be beneficial but it will be far more than worthy. Its launch is somewhere in the month of December of in the month of January, which is just about few weeks away from now. Tata Aria has powerful diesel engine.