The German car manufacturing giant BMW is considering launching the BMW 1 Series in emerging Indian markets in the late 2013. This is big news from the German auto giant for the Indian markets. Today, there is a huge demand for the hatchbacks in India, as they are low cost, fuel efficient and comfortable enough for Indian families. This is certainly driving sales towards the small cars in India. This is the reason why the car manufacturing companies from across the globe are concentrating on introducing hatchbacks cars suitable for Indian markets. Now it is time for the BMW to introduce the BMW 1 Series hatchback in India. This vehicle is already in the global markets and is doing well in terms of sales. This vehicle will acquire a special position among BMW cars as it is the first ever hatchback for India from BMW. At this point it is difficult to say about the pricing or engine specifications for Indian markets as the vehicle is available with three engine options in global markets.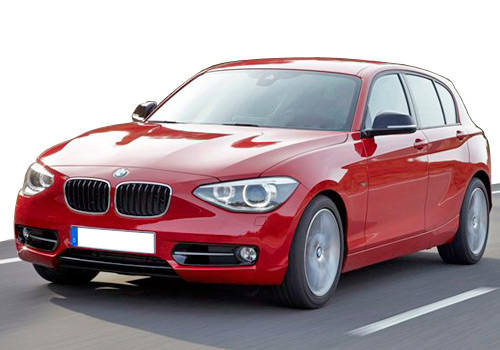 Market experts believe that the vehicle will be available with 1.6 liter petrol and 2.0 liter diesel engine options in India but the availability of 3.0 liter petrol variant is in doubt. This might take the BMW 1 Series price to somewhere around Rs. 18.5 lakh to Rs.20 lakh (ex-showroom price) in India. To discuss about the BMW 1 series features, the vehicle is expected to come with 1.6 liter petrol engine that can make 136 Bhp of peak power and generates 170 NM of peak torque. Another variant is expected to come with 2.0 liter diesel engine with an ability to make 143 Bhp of maximum power and 200 Nm of peak torque. Both these variants are expected to mate a six speed automatic transmission gearbox that will enhance the driving experience and comforts. The car will be produced locally in India that might help company to place it with aggressive price tag. There is no information regarding the features of this hatchback for Indian four wheeler markets. However, it will be equipped with all kinds of high end features that meet the international standards.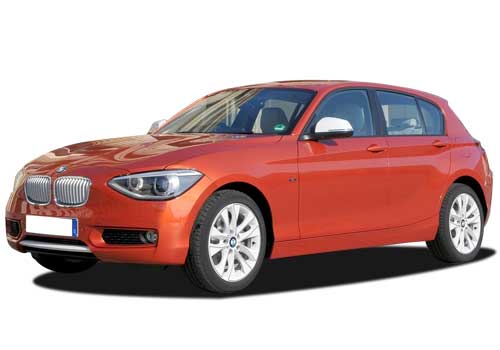 `
The BMW 1 Series Pictures have already earned a spot in the hearts of many in the world because the car has got a dazzling appearance with classy present generation design. The company has crafted this car beautifully that turns the heads on the go. There is no doubt that the car will do a great business in Indian markets by offering incredible performance, and features. It will be just about few more months before the arrival of this stylish hatchback car in India. Volkswagen up CNG a new version of hatchback.