Recently Japanese auto car maker has launched one of the much awaited 2013 Honda CR V in South African car market, it is also expected that the car will be launched in Indian market too. We may see Honda CR V on the Indian roads in first quarter of 2013. Car is launched in South Africa with both diesel and petrol engine options and with three models out of which two models are available with petrol car engines and one with diesel engine.
Petrol car models of Honda CR V features 2.0 liter and 2.4 liter i-VTEC engine. 2.0 liter engine is having an in line fuel supply, and is also capable of producing power of 153bhp with the peak torque of 192Nm and this power is transferred on road with the help of wheels with front wheel drive and crossover is also having an six speed manual transmission gearbox which readily falls in hand. Whereas other 2.4 liter i-VTEC engine is capable to produce 187 bhp with peak torque of 220Nm with all front wheel drive.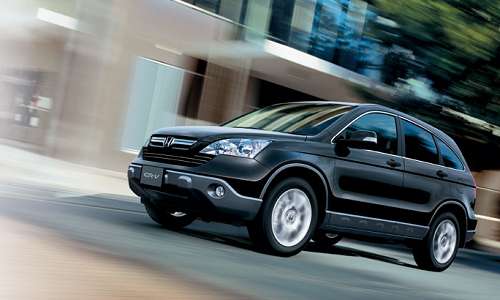 If we take a look at Honda CR V pictures then what comes to our mind is that car is blend of SUV, MUV and CUV and makes it a complete crossover. And Honda CR V price is expected to be around Rs. 20,00,000. As per Honda India it is also said that in India at present we will be only seeing two petrol models which will be similar that to the models launch in South Africa. Of 2.0 liter and 2.4 liter i-VTEC engine. If we talk about the diesel variant of Honda CR V it is equipped with 2.2 liter diesel engine which can produce maximum power of 148bhp and maximum torque of 350Nm and it also comes with the option of 6 speed manual transmission gearbox or five speed automatic gearbox.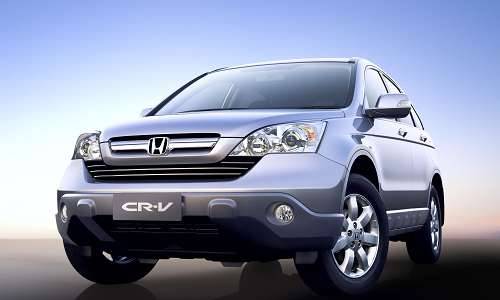 If we talk about the Interiors of the car then car is designed with machine minimum and man-maximum philosophy. Also significant steps have been taken by the company in order reduce the sound entrance in the cabin. Sound insulation material have also been added to the cars even sound absorption material has also been applied to rear doors and rear wheel arches. Double seal is also provided on door frames of the car which also helps in minimizing the sound entrance in the the car. At present some Honda cars are already running on Indian roads like Honda Brio, Honda Jazz, Honda City, Honda Accord, Honda CR V. Tata Motors unleashed Tata Safari Storme.