Indian automobile market is presently flooded with some powerful featured cars. Thus, customers get an opportunity to choose from a wide spectrum of cars and with the festive season round the corner and also, Diwali, the mother of all festivals coming up too, so it is golden opportunity for the car majors to cash on this wonderful opportunity. Fiat Group Automobiles India Pvt Ltd has launched two editions of its cars Punto and Linea this festive season. Fiat Cars have named them as 'Absolute' editions. The prices are kept same as that of the existing variants. It is not limited to a particular model of the Fiat Linea or Punto, and the "Absolute" edition is available across trims – from the base Active to the top-end Emotion variants.
There are high levels of features in Fiat Punto and Fiat Linea Absolute models making them classier and better cars than before. Both features Android 2.3 OS satellite navigation device called 'Car Pad'. In Fiat Linea Absolute there are reverse parking sensors, splash guards and Linea branded door sill cover. The Linea has more over matching features unlike Punto and other Fiat Punto features are the chrome strip on the boot, reverse parking sensors to make the work of the driver easy and 3G navigation tablet just like Punto. In Fiat Punto the Grey carpets not only make it look different but adds feather on its cap. Other Fiat Punto features are branded door sill, absolute branding and 3G navigation Tablet add on the already loaded car with features.
All the accessories of cars are provided free of cost in Punto and Linea as the Absolute edition of both the vehicles are available at the same prices as before. The Fiat Punto price for its Absolute edition is Rs 4.81 lakhs for the petrol variant and Rs. 5.48 Lakhs for the diesel variant. Similarly the Absolute variant of Fiat Linea price is settled at Rs 6.96 lakhsfor petrol variant (ex showroom New Delhi) and diesel variant of the same is priced at Rs 9.35 lakhs.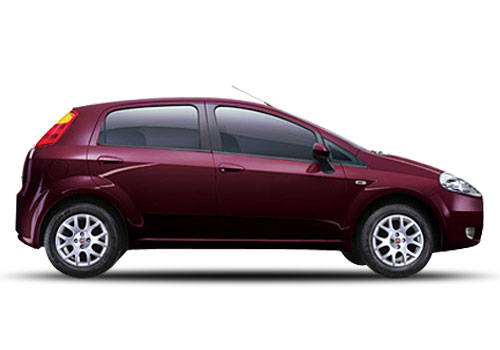 Festive season is a great opportunity for the car makers to sell in high numbers and thus, Fiat has adopted right strategy to offer limited editions of its Linea and Punto as these are best selling cars for Fiat in India. Fiat is still far behind when it comes to sales of the cars mainly because of stiff competition from other car manufacturers. Thus, it is being considered as nice step from Fiat as it will help it to increase its sales and will help in enhancing reputation of it. I shared that Book your Tata Safari Storme now and be the first to drive.