Japan's leading car manufacturer Suzuki has recently unveiled the latest facelift of New Suzuki Grand Vitara at the Moscow International Automobile Salon held during the closing week of August 2012. Suzuki Motor that specializes in manufacturing compact automobiles and 4x4 vehicles is expected to launch the same New Maruti Suzuki Grand Vitara in Indian market next year, which is expected to follow the European standards too.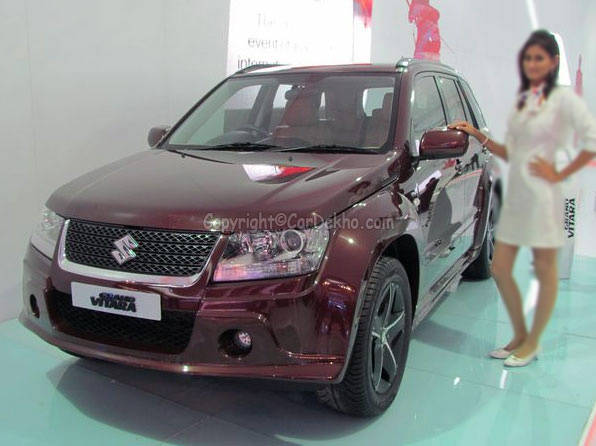 The major alterations and changes have been made in terms of interiors and exterior design. A new attractive radiator grille, new alloy wheels, newly worked bumper, ORVM's fitted with turn indicators and black headlamp with chromium plate moldings on the side are some of the changes that have been made that make it an attractive looking premium car in SUV car category. Grand Vitara is only a petrol car, however, diesel variant is expected to launch soon. The Grand Vitara petrol engine is powered by a 2.4-liter, 2397 cc, four-cylinder engine that generates 163.5 bhp and 225 Nm peak torque, which should be adequate to meet the demands of city driving and mild off-roading. Fuel economy ratings are 10kmpl in city, and 12kmpl on highway with the rear-wheel drive model.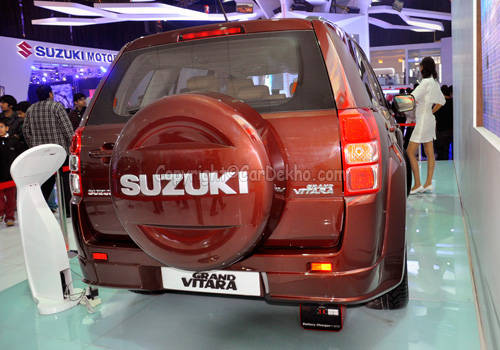 Going by the New Maruti Suzuki Grand Vitara pictures, the refreshed version of this SUV has received some serious make-over towards the front end while the rear end keeps along with some minor modifications. The interiors, too have been perked up to provide a more comfy and lively ride for its occupants. The new 17 inch and 18 inch alloy wheels gives the cars a sporty and dynamic look. The New Maruti Suzuki Grand Vitara has also been expanded to include two contemporary shades of Bison Brown Pearl Metallic 2 and Gaia Bronze Pearl Metallic. The interiors of this revamped sports utility will have a new set of seats and a fresh fabric coating for its door panels to complement its new exterior looks. Meanwhile, a new standard infotainment system equipped with an integrated navigation mechanism and a reverse camera (incorporated on demand) deliver a better assistance in driving.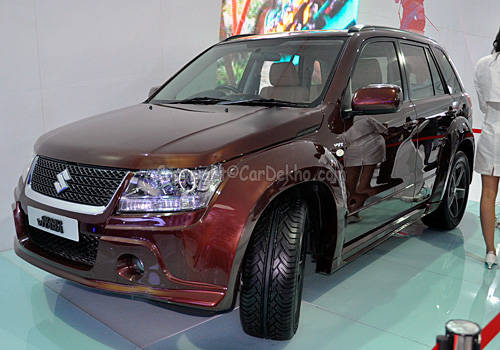 And According to the rumors, this time India will be fetching the Grand Vitara in CKD (Completely Knocked Down) units instead of the CBU (Completely Built Units) to reduce the price of this classy car which is sure to bring along a reduction in price ratings of the grand sports utility car. Holding that true, the New Suzuki Grand Vitara price in the country is most likely to be set in the price bracket of Rs. 16.94 lakh – Rs. 18.26 lakh. Maruti Suzuki India crosses 10 million domestic sales milestone.