Going for its first shot at a mini SUV, Chevrolet Cars seem to be far from nervous as the launch date of their spanking new Chevrolet Trax closes in. Built upon the GM Gamma II Platform, this fresh crossover sports-utility will be unveiled (officially) on the coming 27th at the 2012 Paris Auto Show and begin sales in 2013 in about 140 countries around the globe. But the American mini SUV markets that are already dominated by the Chevy Encore and the Equinox, won't be accounting for any sales of this latest Chevy. The Chevrolet Trax Price has speculatively been marked at Rs 9.50 lakh which brings it face-to-face with the likes of Nissan Juke, Ford EcoSport and Renault Duster.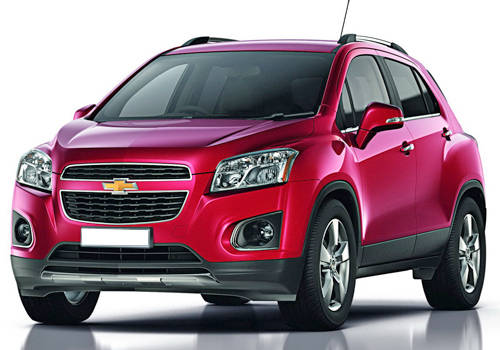 Within a structure that is 4,248mm in length and 1,776mm in width, the Chevrolet Trax features some significantly bold curves and lines that clearly accentuate its sporty stance. Still, the characteristic Chevy bow-tie dual front grille in all-black, a smartly designed boxy rear-end and large and prominent wheel arches are the traits that stand out, in particular, in the Chevrolet Trax pictures. On the inside, special concern has been laid over providing the best comfort and the most secure ride to the occupants of the crossover. Possessing a wheelbase of 2,555mm, Trax is able to supply a considerably large room in the inner chamber while being short enough to enable off-road riding too. Plus, its large and cozy furnishings hold a 60:40 split configuration in the rear area and a completely foldable front passenger seat along with a total of 8 seating combinations to suit the varying preferences of its occupants. For storage purposes, several bins have been fitted here and there in the seating area and a fairly large boot-capacity of 358 litre has been made available.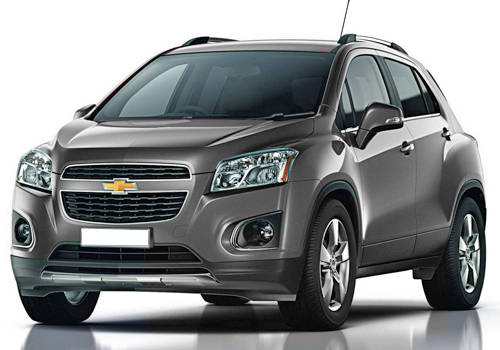 The high end versions of Chevrolet Trax will also be equipped with the advanced MyLink infotainment system with a 7 inch, full-color, high resolution touch-screen display that can be coupled with the upcoming smartphone navigation app to assist the driver for any possible route. Talking about the safety mechanisms, the new Trax carries a complete host of them. Six airbags, Electronic Stability Control (ESC) with Hill Start Assist (has), Hill Descent Control (HDC) and Traction Control enable a safe and sound drive on every terrain. Along with these, Chevrolet Cars have also loaded their brand-new compact SUV with a very efficient braking system covering ABS and EBD. In power-mills, Trax has a pack of 3 choices to offer – 1.4-litre 140bhp turbocharged petrol engine, 1.6-litre petrol engine and 1.7-litre 130bhp turbo-diesel engine. While the 1.4-litre petrol mill has been mated with a six-speed manual transmission and comes with a Start/Stop functionality, the alternative of a six-speed auto-transmission is also available with it as well as with the 1.7-litre diesel mill. Also, the on-demand AWD feature is open for these two engines in Trax. I shared that Honda City S re-launched in indian market.