Just a couple of years ago, Hyundai cars launched a budget friendly car i10 for common Indian men. The car has acquired significant popularity amongst people and the company established quite many records in its sales. After that, the manufacturers launched the face lifted model of the same vehicle named the Next Gen i10. This car too repeated the success story of its predecessor. Excited with the success of these two models, the company is now arriving with yet another upgraded variant of i10 in 2014. Some trustworthy resources have unveiled the second generation 2014 Hyundai i10 will be based on the modified platform of the current version. From some spy 2014 Hyundai i10 pictures, it's clear the new generation i10 will be equipped with a new front bumper and large air intake.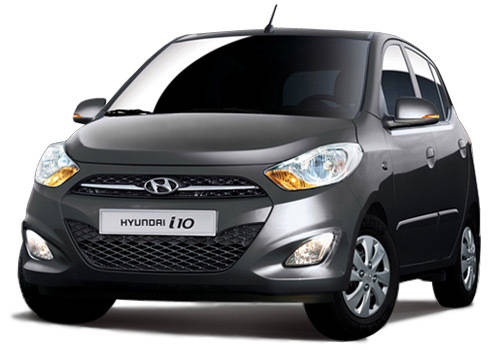 Apart from this, the vehicle is also expected to sport sweptback headlights and sloping roofline. There are some improvements made in rear tail lamps as well. It's anticipated Hyundai may puts in the LED technology in the rear lights. Thus, it's clear the vehicle is surely going to be a value for money product from the company. Hyundai is currently second largest four wheeler maker in India. The company is getting very tough competition from other manufacturers but has succeeded to secure its position by now. Now, the company is targeting the top position and this car can be a big trump card for the company to achieve this milestone. And 2014 Hyundai i10 features seems to fulfill the expectations as there are very few number of vehicles available in the subcontinent market having such specifications. To strengthen its position in the market, the company is completely depending upon the Chennai manufacturing plant of the i10. Hyundai india launches 5-Star assurance program for new i10 and Santro.
Hyundai launches sixth edition of free car check-up camp. The car will be manufactured in this plant and will be exported to 140 countries. The car will be featured with a new 1 liter Kappa engine which is currently under development process. Along with that, the car may also arrive with 1.2 liter Kappa and 1.1 liter diesel engine. There is no update provided about the power and torque figures by now, but the company may reveal these facts in 2013 Frankfurt Motor Show. The car is expected to arrive in the showrooms by the end of 2013. The 2014 Hyundai i10 price is expected to start from around Rs. 5 Lakh in Indian market. Being at such affordable price tag, the car is sure to give some sleepless nights to its rivals and we may enjoy a good competition for the first position fight. Tata Safari Strome will hit the indian showrooms on 24th september 2012.