The German carmaker which made its mark on the Indian roads back in the year 2010 has already got as much as variants and the company is now looking to have the crossover variant for the Polo. The success of the Indian Polo is a very big deal for Volkswagen. Volkswagen cars despite of being very new in comparison to the other brands name have find their place in the market with the high demands among the people and some of the popular Volkswagen cars like Polo, Jetta, Vento, Passat and Beetel have earned the different place for the company. The company is really looking forward to take the lead on Indian roads with the upcoming Volkswagen cars.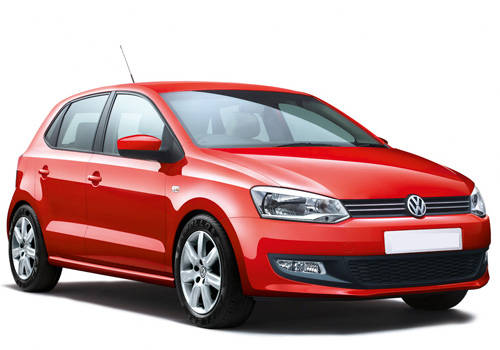 This crossover will be based on company's famous MQB platform and its main sales focus will be prospering auto markets like India. The Volkswagen Polo Crossover will be fuel efficient and at the same time powerful enough to enter into war with old horses such as Mahindra Scorpio and Tata Safari and because of this, the price tag for the car would also increase to about 12Lakhs which is around 7.5Lakhs in the top variant of the model. But this looks to be the future plans for Polo and we also need to talk about the IPL edition version of the car and it is for the second time that Volkswagen being the official partner of IPL T20 League. Volkswagen Polo features with the IPL edition include touch-screen multimedia player, integrated navigation system, luxurious leather seats, well crafted door shelf garnish with IPL logo etc.
The Volkswagen Polo gathers attention from every angle viewed and the car is a perfect balance of lively and elegant. The powerful Volkswagen logo seats with authority on the chrome front grille; the door handles blend seamlessly to the exterior thus providing uniformity; front fog lamps offer clarity in vision in rough weather. Volkswagen Polo pictures reveal that the car is a well-built solid European hatchback with clean and competitive design, big car like ride quality, great suspension set up to run on rugged roads, Neutral handling & mature road behaviour along with the fuel efficient range of engines. Thus, the car being stylish and powerful on one side does not disappoint you with the mileage that is around 15Kmpl for the petrol variant and 17kmpl for the diesel one. The car has 7 variants with its name and Volkswagen Polo price varies from 4.7Lakhs to 7.5Lakhs on Indian roads. Every model of the car has got nice road grip, ground clearance and they makes good run in the city as well as highways. With the comfort and features, the company provides with this model is unbeatable which makes it to roll out on Indian roads pretty well. I shared that Audi R8 e-tron Features Review.