The much awaited Skoda Fabia Scout hatchback has finally been introduced officially with a soft launch in the Indian car market. The body line of this pretty hatchback car has been changed conspicuously and a protective shell all around the hatchback and the head light cluster has been fitted with luminous projector beam head lamps. The protective covering has been designed to give extra protection from any possible scratches to the hatch back on potholes ridden roads and even in peak traffic hours. The bumpers have also been tweaked with the front one getting a chin spoiler, while the rear one is has a diffuser making it look smarter. However, there has been no major change in the dimensions, wheel base as well as in ground clearance and is similar to the regular version. But at the same time, with the dual tone coloring and modified bumpers this new Skoda Fabia Scout is looking more rugged and sturdy as seen in the Skoda Fabia Scout pictures. The Skoda Fabia Scout price in India for the petrol car variant is Rs. 6.79 lakh, while the diesel car version is a little costly for obvious reasons and is priced at Rs. 8.10 lakh (both prices mentioned are from ex-showroom New Delhi). Skoda India had showcased this hatch at the 2012 Automobile Expo held earlier this year along with the likes of Skoda RS 2000 concept and Skoda Monte Carlo.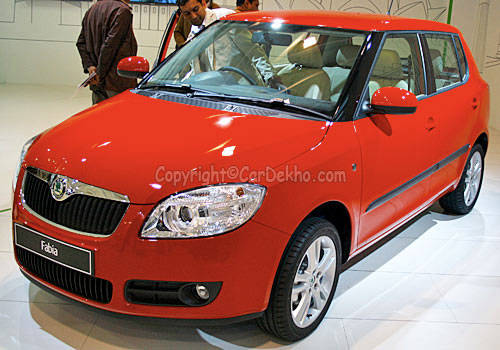 The interiors of Skoda Fabia Scout has been refurbished a little and gives a luxuriant feel with plush leather seats, door sill with a new design and control pedals made of steel to make this hatch back sportier. It has an advanced music system and power windows for added convenience with safety features like dual airbags and also anti-lock braking system for the safety of the passengers. This hatch back will be placed at the helm of the Skoda Fabia model line and will be the top-end trim. The engine has not been tampered with and the Skoda Fabia Scout will have the same 3 cylinder, 1.2 L MPI motor for petrol version. While the diesel unit will be a similar turbo charged, 1.2 L common rail direct injection engine. Both these engines are cleverly mated with a 5-speed manual transmission gear box and are good in terms of fuel efficiency as well. Overall, this hatch back is more like a premium car with lavish interiors and new body styling, which is makes it look more attractive and masculine.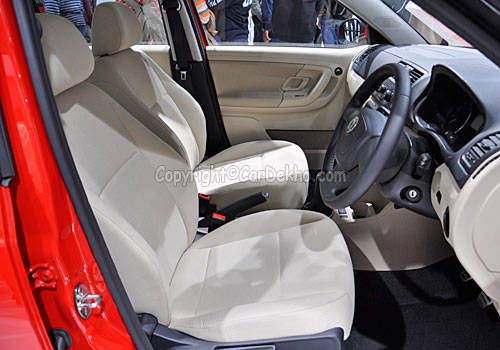 This Czech automobile manufacturer which is also an auxiliary of the renowned Volkswagen Group is putting in a lot of hard work and efforts to keep up with the tough competition in this profitable Indian car market. They have recently launched the entry level premium sedan for their magnificent Skoda Superb model line. This new variant has been christened as Skoda Superb Ambition and is being offered in both petrol and diesel variants. This new trim is being called as the cut price version as some of the most sophisticated and advanced features have been excluded in it. By doing this the costing has considerably reduced and is sold at Rs. 17.66 lakh for petrol and Rs. 22.07 lakh for the diesel version, both prices mentioned are ex-showroom New Delhi. Several other upcoming cars such as – Tata Safari Storme, Renault Duster, Audi Q3, Premier Rio Diesel, New Chevrolet Captiva, New Hyundai Elantra, BMW 3 Series, Volkswagen Jetta petrol and Audi A4 are lined up for their respective launches in the coming weeks. I shared that Skoda Laura RS price and Chevrolet Enjoy- the Upcoming MPV from the House of Chevrolet.