The SUV segment of the Indian car market is full of activity with as many as 15 new SUVs, few of which have launched and few have their respective launches scheduled, in this year. The upcoming SUVs that are about to be launched shortly are – Tata Safari Storme, Renault Duster, Chevrolet Captiva, Audi Q3 and Rio Premier diesel. The buyers are in for a surprise with so many vehicles to be launched and they will have varied options to choose from. All the automobile companies are trying their best to project their utility vehicle as the best one, but which one will take its position as the best SUV in India, its a decision that will be decided by the public. It is expected that in the coming three years this Sports Utility Segment might have a market share of 25% as compared to the 15% currently.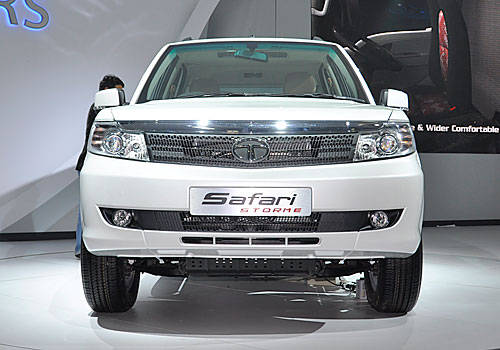 Out of all these upcoming cars, the most anticipated is the coming of Tata Safari Storme, which is eagerly awaited by numerous buyers in the country. At the same time Renault India is coming up with its compact SUV – Renault Duster very soon, which can seat 5 passengers comfortably and has generated an overwhelming response already. The most significant factor for these utility vehicles is their price, for instance the Tata Safari Storme Price in India is expected to be in the range of Rs. 10 lakh. While, the Renault Duster Price in India is anticipated to be somewhere close to Rs. 9 lakh. But they cannot be compared as there is a vast difference between both these SUVs. The Tata Safari Storme pictures reveal that it is extremely spacious and have a rear air conditioning vents for added comfort to all the passengers. The exteriors of this car are powerfully built and have a majestic appeal with broad head lights and a big bonnet. Simultaneously, the Renault Duster has an overall length of 4.31 meters and a width of 1.82 meters. The ground clearance of 210 mm is the main factor that gives it the SUV look. To put it in simpler terms, the fully grown Tata Safari Storme is for bigger families while Renault Duster will cater to a small family and keep them luxuriously comfortable as well.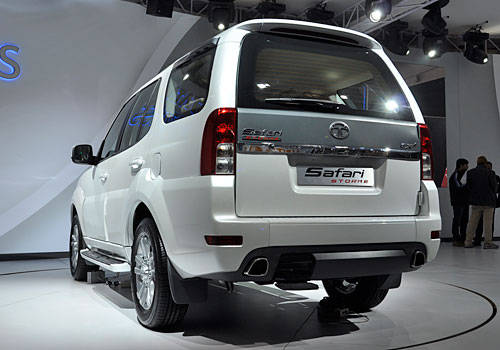 In terms of power and engine specifications, Tata Safari Storme has a commanding and suitable engine with excellent off-road capabilities. This massive engine has enough power and torque to suit any terrain in the country as stated in Tata Safari Storme Reviews. While Renault Duster has a performance packed engine that suits the body structure and is also quite capable of taking on any road condition with aplomb. The interiors of both the sports utility vehciles are impressive and are in the league of their own. There is no dearth of luxury and comfort and at the same time both of them have advanced and sophisticated gadgets that are user friendly. With the kind of price range these cars are boasting of, they are certainly going to get a new revolution in the Indian car market with their launch. The kind of pandemonium these SUVs will cause in the country with their respective launches will be worth waiting to realize its effect. Meanwhile, Maruti India has launched its brand new MPV – Maruti Ertiga recently which is doing fantastic sales for the company. The Maruti Ertiga price is very competitive and the company has made a good number of bookings in a short span. Apart from these, the majestic sedan Volkswagen Jetta petrol car version is also scheduled for its launch in the coming weeks. I recently shared Who will win the race between Tata Safari Storme and Mahindra XUV 500 and Renault Duster- the wait grows longer, the SUV to now roll out in October.