Ford India launched the stylish new Ford Fiesta AT at Taj palace New Delhi . New Ford Fiesta is available in Style and Titanium+ trims powered by the new top-of-the-line 1.5 L Ti-VCT petrol powertrain. Ford Fiesta AT price is tageed at Rs. 8.99 Lakh and
Ford Fiesta
AT Titanium+ at Rs. 9.7 Lakh (ex showroom New Delhi) . Ford Fiesta's are one of the best sedan's available across India and with this latest entry to the stables of Ford India, it is anticipated to have an extra edge over all its competitors in the sedan segment. This car will have a remarkable automatic 6 – speed dual clutch transmission with a powerful petrol engine of 1.5 liter Ti VCT.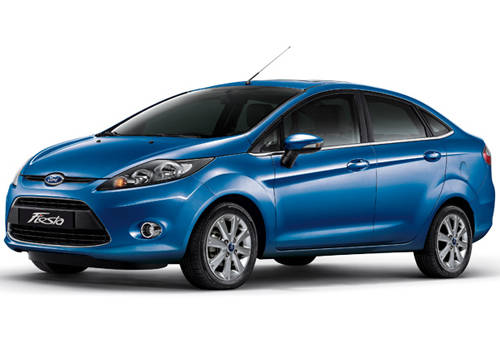 According to Ford Fiesta AT review this magnificent looking sedan would surely give a very tough competition to all the cars of its segment. This new Ford Fiesta AT gives a good mileage of around 16.9 Km per liter, which is better than its own manual version petrol car. The petrol engine is BS-IV emission compliant, meeting the highest emission standards in India. It also allows the new Fiesta to achieve excellent fuel economy. This is a double bonus for the environment and value-conscious customers.The gearbox is lighter in weight as compared to the other orthodox gearboxes fitted in other sedan's. This would be useful in generating better responsiveness as well as smooth functioning, which would make the car more efficient while driving in heavy traffic conditions. This is the first time that a sedan car is coming with such an impressive automatic transmission gearbox.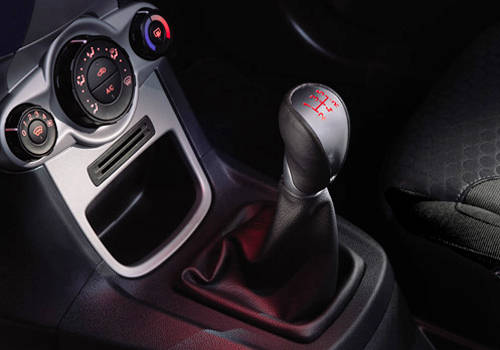 As these dual clutch gearboxes are usually found fixed for the cars in the international market mostly. Apart from the automatic gear transmission car, even the advanced Ti VCT petrol engine car has the capacity to generate a maximum power of about 110 BHP with a peak torque of 140 Nm. Ford India comes with Intuitive human-machine interface, voice-activated controls – a segment first allows for hands-free control over 6 functions such as Phone, Radio, CD, USB, iPod and Climate control.