The Japan's leading auto manufacturer, Toyota is all set to launch their luxury brand, Lexus into the Indian luxury automobiles market by 2013. The new luxury brand of As per some media reports, the Lexus is supposed to launch 1 Sports Utility Vehicle and 2 luxury saloons such as
Lexus LS
and Lexus GS. Toyota wants the Lexus to be a separate entity in rules and regulations of dealerships as well, so that the dealer network does not created problem for Toyota India.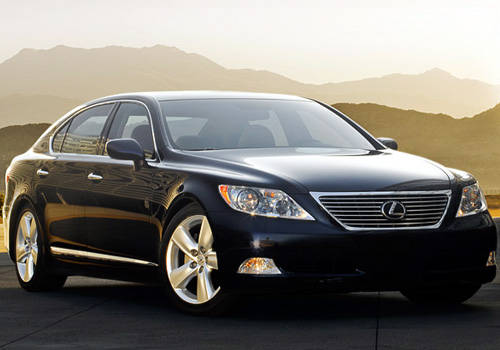 Lexus will not expect to sell their cars across the country in high quantity. The volumes are produced in India from top metro city's like Delhi, Mumbai, Chennai, Bangalore, Hyderabad and Kolkata due to its high price. The new Lexus LS Price might be costlier in India while Lexus GS also comes with high price tag. As per some
auto
portals, the new Lexus LS is expected to be tagged of around Rs. 45,00,000/-. According to Lexus GS and Lexus LS Review that the cars are possible to be equipped with high profile powertrains that make these cars more powerful and comfy. On the other hand, the company has not yet announced about their Sports Utility Vehicle in India.
All the models of
Lexus
brand will be going to get tough time with their Luxury and SUV segment cars in the Indian auto market. Presently, Mercedes-Benz E-Class and BMW 3 series are the top luxuries cars of leading luxury car manufacturers. Now, talking about Toyota India, the company is also looking to launch upgraded versions of their most popular cars such as Toyota Fortuner, Toyota Innova and Toyota Corolla In the country by next year. The company is Currently selling good numbers of two most popular cars, Toyota Etios and Toyota Etios Liva.