Hyundai Motors is the largest passengers cars exporter in Indian auto market. With this, it is the second largest car manufacturer as it promotes the eco-friendly and non-polluting transport and has launched the LPG version of Hyundai i10.
Hyundai i10 Price
of its LPG variant is Rs 27, 630 more than its petrol model. Hyundai i10 LPG is equipped with LPG kit and many good features that meet global standard in performance and security. Eco-efficient 'blue drive' technology has been introduced in the new generation i10 of Hyundai 1.1 Era and 1.1 Magna versions. Hyundai i10 Price for the i10 Era is Rs 416, 144(ex- showroom) and price of i10 Magna is Rs 430,690.
Hyundai i10 Pictures
shows the interior and exterior of car.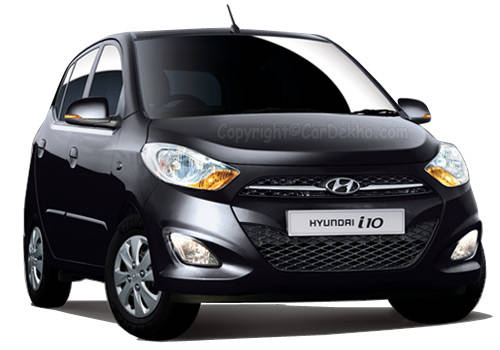 Hyundai i10 LPG is affixed with a 1.1litre I RDE2 engine, in which user can easily switch from petrol variant to LPG. Hyundai i10 has separate fuel tanks for petrol and LPG. The
petrol engine
has a fuel capacity of 35 liter and LPG has 34 liter. The LPG tank in the Hyundai i10 blue drive has special 'Torodial' LPG tank that is placed so nicely that offers ample of boot space. Another innovative technology from Hyundai is the Alternator Management System which controls the power delivery to the battery. At the time of decelerating, the power supply to battery is normal and during acceleration it controls the power which helps in increasing the battery life of car and offers a good mileage.
Apart from this, Hyundai i10 has Manual Shift Indicator that helps in achieving the maximum fuel efficiency with optimum gear usage. On the occasion of launch, Mr H W Park, MD and CEO of
Hyundai
Motors India lmt. Said that the LPG version of Next Gen i10 is reasonable alternative for customers at is looking for the low cost running car.
Hyundai i10 Review
revels that it's an eco-friendly, non-polluting and fuel efficient car by Hyundai. And best option for the people you are looking for the cost efficient car.