Honda Brio , after crossing the boundaries of Delhi now stepping in Chennai region. the small hatchback from Honda has been launched there but the price is exceeding with an amount of Rs 9000 as compared to Delhi. The Honda Brio price is tagged at Rs 4.04 lakh (ex-showroom Chennai) for its base variant which is priced Rs 3.95 lakh in Delhi. The whole point of difference in these figures is due to high vat rates in Tamil Nadu. The 14.5 VAT is levied in the city ,which is higher then 12.5 rates of Delhi. Honda Brio Pictures tell that The first hatchback Honda Brio is made available in four variants in Tamil Nadu including the top variant being priced at Rs 5.20 lakh (ex-showroom Chennai).
See More
Honda Brio Pictures
Read More on
Honda Brio
Mr. Jnaneswar Sen ,Senior Vice-President (Sales and Marketing) said that the company is aiming towards first time buyers along with the people who already own a Honda vehicle. He further continues the statement thread by saying that the company is seeing a huge demands after introducing Honda Brio. Honda Brio review suggests that As per the reports the company has a 20 market share in Indian car market. Added to it the company is expected to roll out diesel variants of its cars and for the same research and development team has started working in japan. though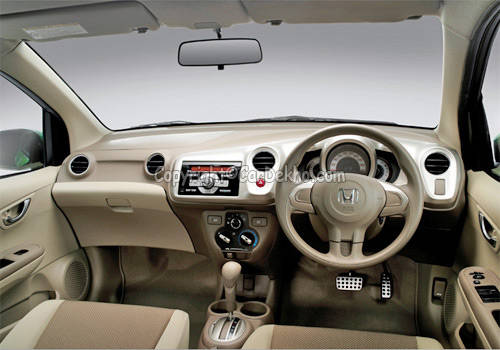 See More
Honda Brio Pictures
Read More on
Honda Brio
Mr. Jnaneswar Sen is heard saying that diesel variants will be manufactures according to the demands of specific area like India, As all the countries don't prefer diesel variants, though he has not quoted anything as India will get diesel variant. but as the hike in petrol prices in India, the seems for diesel cars is aggressively increasing, so it can be assumed that India will be soon adorned diesel Honda cars. Well keep hoping for more updates about diesel adorning Honda cars.