General motors , a US auto group launched its Chevrolet Cruze in India in October 2009. Now its is rumored that company is coming with the face lift version of the same car to roar on Indian roads probably by next year. In India the same model of Cruze sedan was brought in two years beck, but the engine variation was the point of difference. The car came in diesel engine replacing petrol motor. Though the car in India was enough successful and scored a high volume in the segment but the sedan Cruze had to compete with Skoda Laura , Toyota Corolla and Volkswagen Jetta.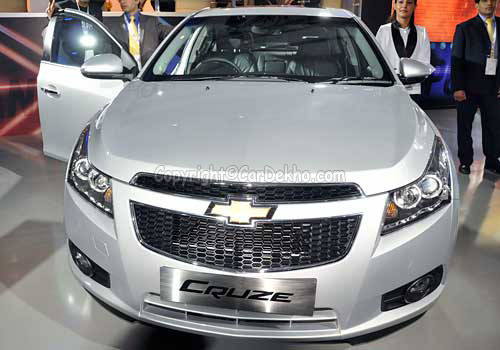 See More
Chevrolet Cruze Pictures
Read More on
Chevrolet Cruze
The new Chevrolet Cruze is likely to less carry the same looks, but not too less that its is not noticed. the big Chevy badge on the center of car which is screaming loudly to tell about its ownership. the fog lamps are changed and shaped this way that they will offer a classic look to the car. the interiors are also designed beautifully using two tone color trims for giving a fine look. added to it the interiors are enough specious enabling passengers to sit comfortably while providing space for luggage along with.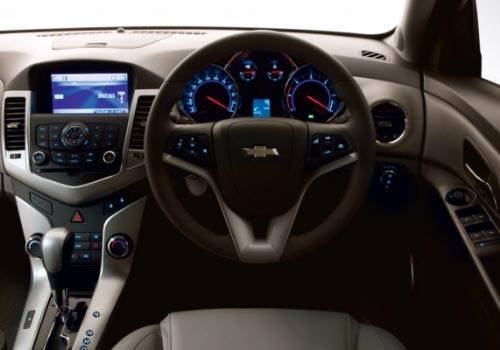 See More
Chevrolet Cruze Pictures
Read More on
Chevrolet Cruze
The Indian Chevrolet Cruze is expected to bring in with diesel engine same as before, however 2.0 L Z-series engine will be housed in the car which will be able to generate a peak power of 163 Bhp and 350 Nm of peak torque. As it is seen the upgraded version of the cars always gets a high price tag then the previous one, so same with Cruze. The face lift Chevrolet Cruze price is also expected to get a higher label then preceding model , Gm Motors have some other models in India like Chevrolet Spark and Chevrolet Beat which are quite famous.