Tata Motors
has rolled up its sleeves and is playing the fuel efficiency card again. After the launch of the
Indica
eV2, next up on the cards to be launched by Tata Motors is
Indigo
e-CS VX a saloon that claims to be the most fuel efficient in sedan segment.
Tata Indigo
E-CS VX provides a mileage of 25 kmpl which is certified by ARAI (Automotive Research Association of India ) .
Tata Indigo E-CS VX price
with the fuel injected petrol motor (both engines being BS4 compliant) is tagged at Rs. 497,727 while the CR4 diesel is priced at Rs. 580,339 (all prices ex-showroom Delhi). Both these engines are compliant with BS4 emission norms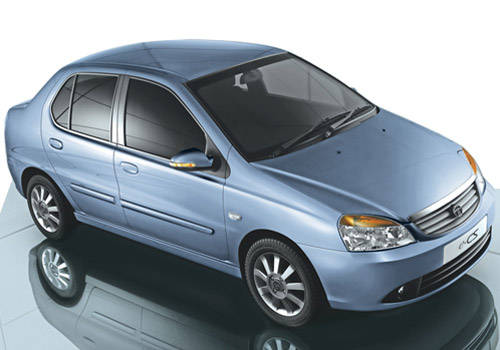 See More
Tata Indigo e-CS VX Pictures
Read More on
Tata Indigo e-CS VX
Tata Indigo e-CS VX specifications
reveals that it is powered by 1396 cc CR4 common rail diesel motor which produces a power of 69 bhp at 4000 rpm and a peak torque of 14.2 kgm at 1800-3000 rpm. The overall weight of the car has been reduced by around 10 kg and improvements have been made to the gear ratios all of which result in the e-CS' astounding mileage figure! Changes have also been made to the ECU, which is now optimised for fuel efficiency. Apart from the mechanical changes, some cosmetic changes in the form of redesigned wheel arches, a satin finish front grille, head-lamps and ORVMs with blinkers sum up the changes made to the e-CS. Lastly, the e-CS has 14" alloy wheels with low rolling resistance tyres which provides extra bit of efficiency.
Tata Indigo E-CS VX features
this sedan with Wooden Centre Console ,Keyless Entry, bluetooth, rear centre armrest.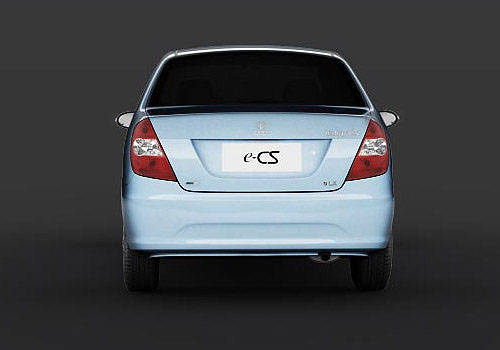 See More
Tata Indigo e-CS VX Pictures
Read More on
Tata Indigo e-CS VX
Tata Indigo E-CS VX
mileage is so good due to a lot of features in its engine like smart ems (Engine Management System) which is a chip that involves perfectly calibrating engine components every micro second to optimize functionality, right from valve timing to compression ratios, to pressure volume ratios, to air fuel mixture, flawlessly synchronizing every engine function to deliver 25 kmpl mileage, maximum charge combustion that ensures effective intake and circulation of charge (mixture of air and fuel), thereby minimising pumping friction losses. The result is maximum combustion of charge, increased efficiency and power .As the wheel arches are redesigned and subtle alterations are done on the exteriors along with a lighter shell and engine, so they have contributed to making the car more aerodynamic by reducing the drag coefficient. Transaxle is another reason for better mileage which optimizes gear ratios. Optimised tyres were developed which provide low rolling losses coupled with good riding comfort and handling.