Nissan launched the
Nissan Sunny
sedan with the petrol engine on Tuesday. After checking the sales ratio between the petrol and diesel cars, which earlier stood to be 45:55 has now reached to 20:80; Nissan learnt this trend in India. The corporate VP of Nissan for Middle East and India has engaged the engineers to get a move on the requirements for an early launch of the Nissan Sunny diesel variant by the end of the current fiscal year. Nissan, the Japanese automobile brand is set to the launch the diesel variation as soon as possible. Dinesh Jain of Hover Automotive Ltd, a Nissan dealer in the country has stated that Nissan predicts to bring the diesel variant of the Nissan Sunny as early as possible against the usual trend adopted by any automobile brand to launch a new variant with a gap of at least nine months.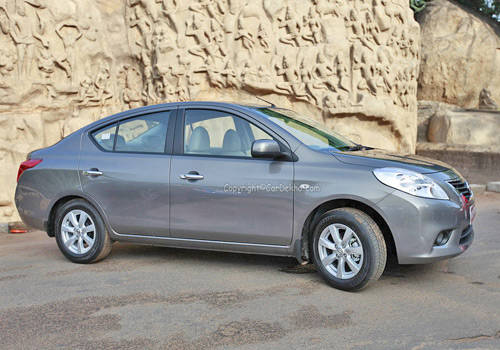 See More
Nissan Sunny Pictures
Read More on
Nissan Sunny
There has been repeated revision the petrol prices by the OMCs to bring parity with the international crude oil price subsequent to decontrolling the petrol price in last June. The current difference in the diesel and the petrol price now stands to be Rs 26 following the hike in petrol price by Rs 3.14. This has prompted the automobile makers to increase their production of diesel cars to launch more diesel cars also at the same time placing the petrol car prices more competitively. To tap this, the Toyota Motors Corp had recently launched the diesel variants of Toyota Etios sedan and Toyota Etios Liva hatch in response to a tepid reaction received by their petrol variants in the market. Honda Siel cars has offered good discounts on their petrol model cars including on Honda City in order to overcome the demand for the diesel alternatives.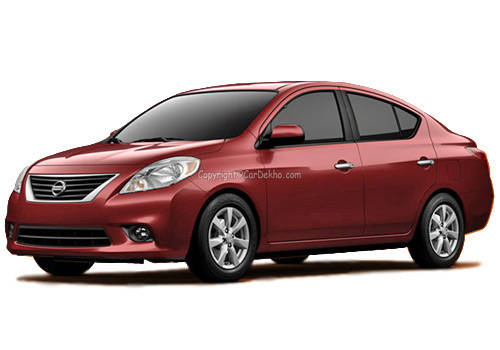 See More
Nissan Sunny Pictures
Read More on
Nissan Sunny
Nevertheless, the market experts consider that the consumer's partiality towards the diesel cars is not lasting and the moment that the difference between the diesel and petrol prices is reduced, the change in the market dynamics in bound to happen. For this reason, the Japanese auto manufacturers like Nissan and Suzuki are most probable to delay their investments in the diesel technology and would rather look for purchasing the technology from the European manufacturers like for example the Fiat. The sedan is likely to compete against the rivals Toyota Etios sedan, Mahindra Verito and Maruti Swift Dzire with
Nissan Sunny price
of Rs 5.78 –Rs 7.78 lakhs. The Japanese manufacturer expects to sell around 40,000 units by the end of this fiscal year.