Hyundai fourth largest car manufacturer across the globe is going to introduce its cheapest car under its fleet, new
Hyundai EON
in October in India. The South Korean car maker will roll out this new small car to challenge the chair of royalty from the czar of the small car segment Maruti Alto. More details about the new Hyundai EON emerged. As per resources it is believed that the new
Hyundai EON price
in India will start from Rs 2.5 lakh for its base variant.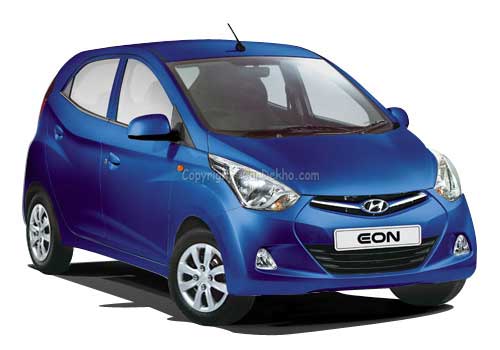 See More
Hyundai Eon Pictures
Read More on
Hyundai Eon
Unlike other Hyundai cars this new small Hyundai
EON
is a tall car. However, the new hatchback is shorter in length as compared to Hyundai Santro. The hatchback will Sport the design like Fluidic and bestowed with classy looks despite the low cost. The new Hyundai EON specifications suggest that new Hyundai EON will come packed with a 3 cylinder, 814cc petrol powerplant which is capable of generating the power of 48 bhp and peak torque of 50 Nm through a five speed manual gearbox. The world's fastest growing automaker Hyundai offers good boot space but a little leg space in the rear seat occupants with its new Hyundai EON. The hatchback is likely to offers a brilliant ground clearance to meet the high performance and smooth handling at the Indian driving conditions.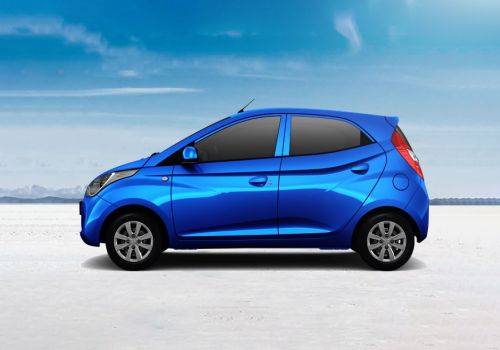 See More
Hyundai Eon Pictures
Read More on
Hyundai Eon
It is expected that the four-seater
Hyundai EON features
power steering, air conditioner, levers for fuel lid, front power windows and tail gate. The small car likely to deliver phenomenal fuel efficiency of 21.1 kmpl. The all new Hyundai Eon is the cheapest small car offered by the Hyundai India so far, the hatchback will compete with the Maruti's best-selling model Maruti Alto. It is worth to mention that Maruti is working to launch the new refreshed version of its most popular small car Maruti 800 next year. It is speculated that Hyundai EON will be available in the petrol and the LPG variant.