Hyundai India is all set to rule the small car segment with the all new
Hyundai Eon
in the Indian car market. Hyundai Motor Group is set to challenge the dominance of Maruti Suzuki and Maruti Alto in the small compact car market where Alto has been the highest-selling four wheeler for a long, long time.
Hyundai EON Price
in India is yet t be announced, but it is speculated in between Rs 3.2 lakh to Rs 3.5 lakh. Hyundai India the small car would excel both performance wise and also have good fuel economy. Currently Santro is the cheapest Hyundai car in India which priced 20,000 more then the upcoming Hyundai Eon.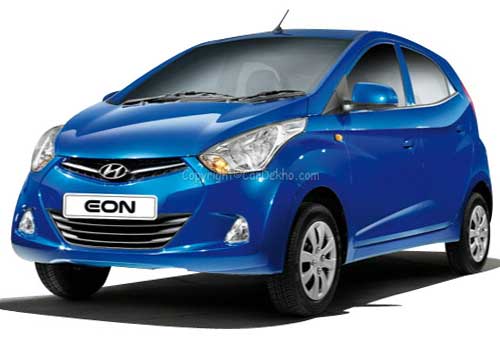 See More
Hyundai Eon Pictures
Read More on
Hyundai Eon
Hyundai EON review
shows that the small car will adorn a 3 cylinder 814cc engine of Eon which is able to produce a maximum power of 54 bhp and a maximum torque at 76.5 Nm. It will offer an ample boot space of 211 litres and its wheelbase is longest in the small compact car segment. With ARAI certificate, Hyundai Eon will offer an excellent mileage of 21.1 kmpl which is more than Maruti Alto which offers a mileage of 20.2 kmpl. Eon interior comes with an integration of various gadgets like music stereo system, support for USB/AUX, power steering, power windows for the front, and airbag for the driver. ABS is not installed.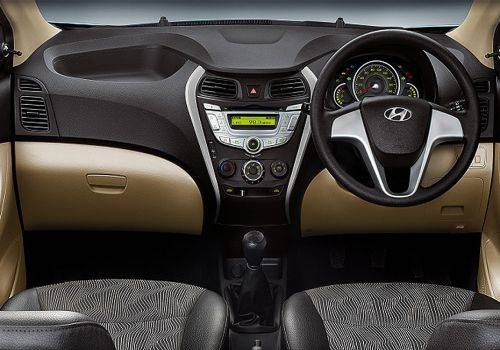 See More
Hyundai Eon Pictures
Read More on
Hyundai Eon
Hyundai Eon pictures
reveals the exterior of the car and the exterior dimensions of Hyundai Eon are 3495 mm X 1625 mm X 1535 mm (L X B X H). On comparing the vehicles, the small hatchback Eon displays a much refreshing and modernized look than Santro and much more appealing than the Maruti Alto. Beside stylishness, the EON car has enough interior space to offer its user a comfortable and luxurious drive as compared to its most competent rival, Maruti Alto.