Mahindra and Mahindra ,the largest utility vehicle seller in India has given its ambition of steeping in global passenger vehicle market ,a visible appearance. The company has launched its much awaited premium SUV,
XUV 500
yesterday in Pune. The
Mahindra XUV 500 price
falls between the range of Rs 10.80 lakh to Rs 12.88 lakh. The base variant W6 of the car carries an invitation price of Rs 10.80 lakh.
Mahindra XUV 500
W8 two wheel drive priced at Rs 11.95 lakh and full loaded Mahindra XUV 500 W8 all wheel drive (AWD)is given a price tag of Rs 12.88 lakh. With a cheetah like agility and power and designed on contemporary platform loaded with futuristic technology, the XUV 500 is the most boldest vehicle from Mahindra.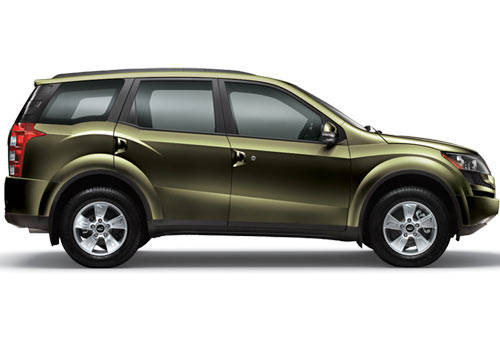 See More
Mahindra XUV 500 Pictures
Read More on
Mahindra XUV 500
This is not just a car, even much more than this, the XUV 500 has redefined M&M as Scorpio did 9 years back.,Mr Anand Mahindra vice chairman of M&M quoted! Resulted out of Four years work and 250 prototypes testing over 2.35 million grueling km across the globe, the all new XUV 500 possess the global standard of quality, testing norms and regulations. Above the steel , glass and rubber, the car is something, which no one could expect. Following the Mahindra's philosophy , Every launch is platform for the next car, the
XUV 500
will grave a top seat in global automotive arena. Offered in both two wheel and four wheel drive option the car will be launched in south Africa today, and after this it will be taken in to Australia, South and Central America, Western Europe and SAARC countries.
See More
Mahindra XUV 500 Pictures
Read More on
Mahindra XUV 500
Designed with consumer suggestions, and recommendations , the car is based on company's first ever monocoque platform .The engine housed in the car is 2.2-liter M-Hawk engine with east west layout enables to generate 140 bhp of peak power and a maximum torque of 330 NM. The engine is coupled with India's first a six-speed manual gearbox. Looking and styling of the car is shaped this way, that it becomes most good looking among all product offered from Mahindra. With all the safety and comfort features , the car will fulfilled the Mahindra's the spirit to rise strategy.